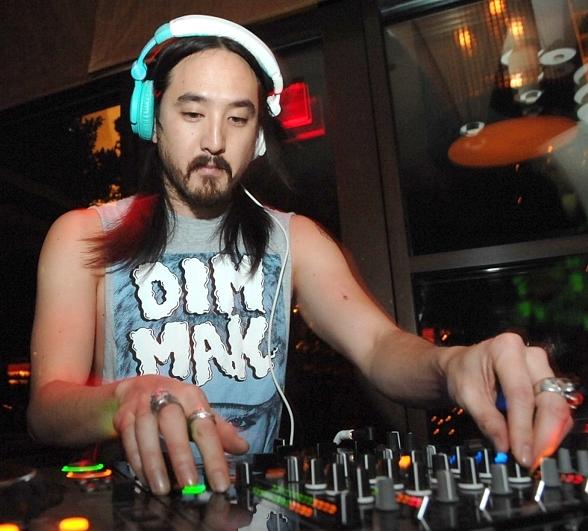 Steve Aoki has always been famous for his wild stage antics. Stage diving, cake throwing, crowdsurfing on rafts – these are just a few of the many prop-driven acts Steve Aoki's act is associated with. Consistently using these antics at every show, however, has caused Steve Aoki a lot of hate, both among EDM and non-EDM fans alike.
Last year, this parody article surfaced on wunderground.com, a satirical piece reporting that "DJ" Steve Aoki was in fact an actor who was experimenting with how absurd he could act on stage and still have people love him. The article even made up hilarious quotes such as:
"I wanted to explore the fickle nature of popular music fads by devising a public and onstage persona that could push the bounds of ridiculous behaviour to an extreme and still manage to get away with it."
Clearly this is not true, yet many people still believed the fictional story to be true. After half a year of insult and hate from people on the internet, Aoki has written an essay for The Daily Beast responding to "the haters". Read the essay here – it's very interesting to hear what he has to say. I recently saw Steve Aoki at a Spring Awakening Festival after party, and I will say it was a good time. He played all bigroom style, throwing in his Aoki classics. The stage antics are simply part of the show – watching how excited people would get to be able to ride in one of Aoki's rafts or get cake all over themselves was awesome. As Steve aptly points out in the essay:
"Can you imagine someone spending money on a ticket to my show, muscling their way to in front of the stage all while disliking my music but still wanting to be get caked? It makes no sense. That affinity has to come from somewhere besides just the entertainment value"
Wise words from a fake DJ.
In the end, Steve Aoki is DJing the same way any other artist does. Simply because he chooses to do ridiculous, crowd-pleasing things between songs rather than stand and turn knobs by no means puts him below any other DJ out there. People also need to consider the amount of effort he and other artists put into the production of their songs and tours before they start ragging on producers. In 2012 Steve played something like 300 shows across the world. This guy sleeps four hours a day and travels constantly so he can bring his music to people. On top of that, Aoki manages the record label Dim Mak, which has been blowing up recently due to artists such as Deorro, Keys N' Krates, Botnek, and The Chainsmokers.
All in all, Steve Aoki is undoubtedly a hard-working man who is extremely invested in both his music and live performances. I'm glad he published this essay because it's awesome to hear artists speak what's on their minds, especially in the wake of a lot of disrespect from the community. If you aren't convinced, check out this interview with Aoki where he discusses touring, Dim Mak, and his performances:

Comments
comments