There has been a lot of hype surrounding Porter Robinson's upcoming album "Worlds". Porter's style has gone from electro house and "complextro" to somewhat of a chillstep and ambient tone. This is rather surprising after Porter Robinson's rise to fame after murdering festival crowds with his agressive  128 BPM. I have to give Robinson credit for willingly jumping out of the genre he had become so famous for into music that allows him to express himself as both a human being and a dance music artist. To quote Robinson from an interview with Fader Magazine:
"EDM is entertainment, not art. By trying to incorporate DJ-friendly and dance-friendly elements into my music, I was often compromising and making songs worse."

Old style or not, Porter Robinson undoubtedly has a lot of ability and versatility as a producer. Porter will be launching a North American tour following the release of Worlds, so be sure to scroll to the bottom of the post to catch him when he comes around. I can't imagine what kind of sets Robinson will be playing during this tour, but I can only imagine it will be different from his previous years of djing.
Listen to the livestream of WORLDS here
Porter Robinson – Worlds [Full Stream] by Worlds4life on Mixcloud
Pre-Purchase the album WORLDS on iTunes
Check Out Porter Robinson on Soundcloud
Check out Porter Robinson's upcoming WORLDS tour: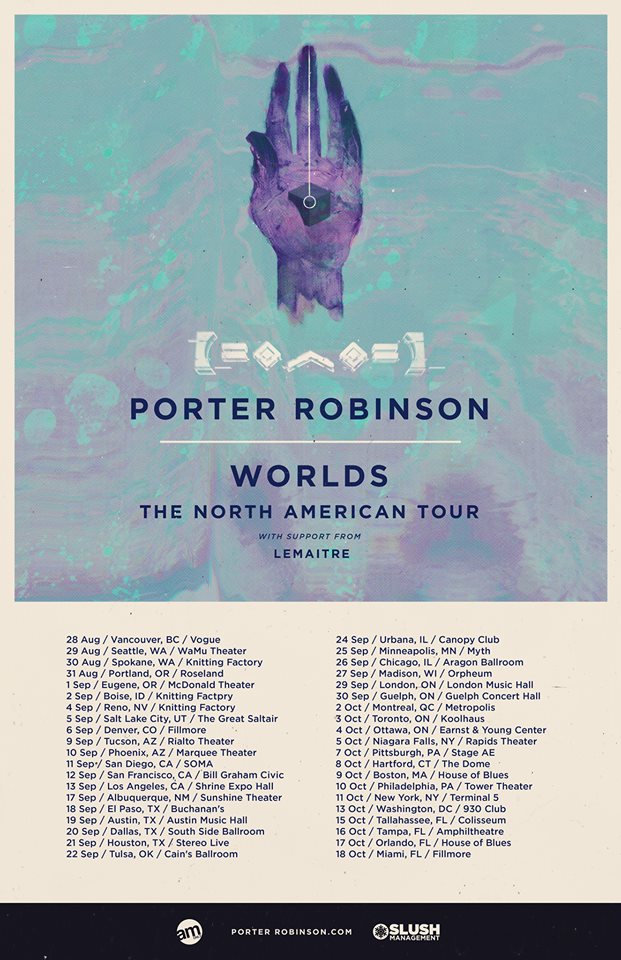 Comments
comments